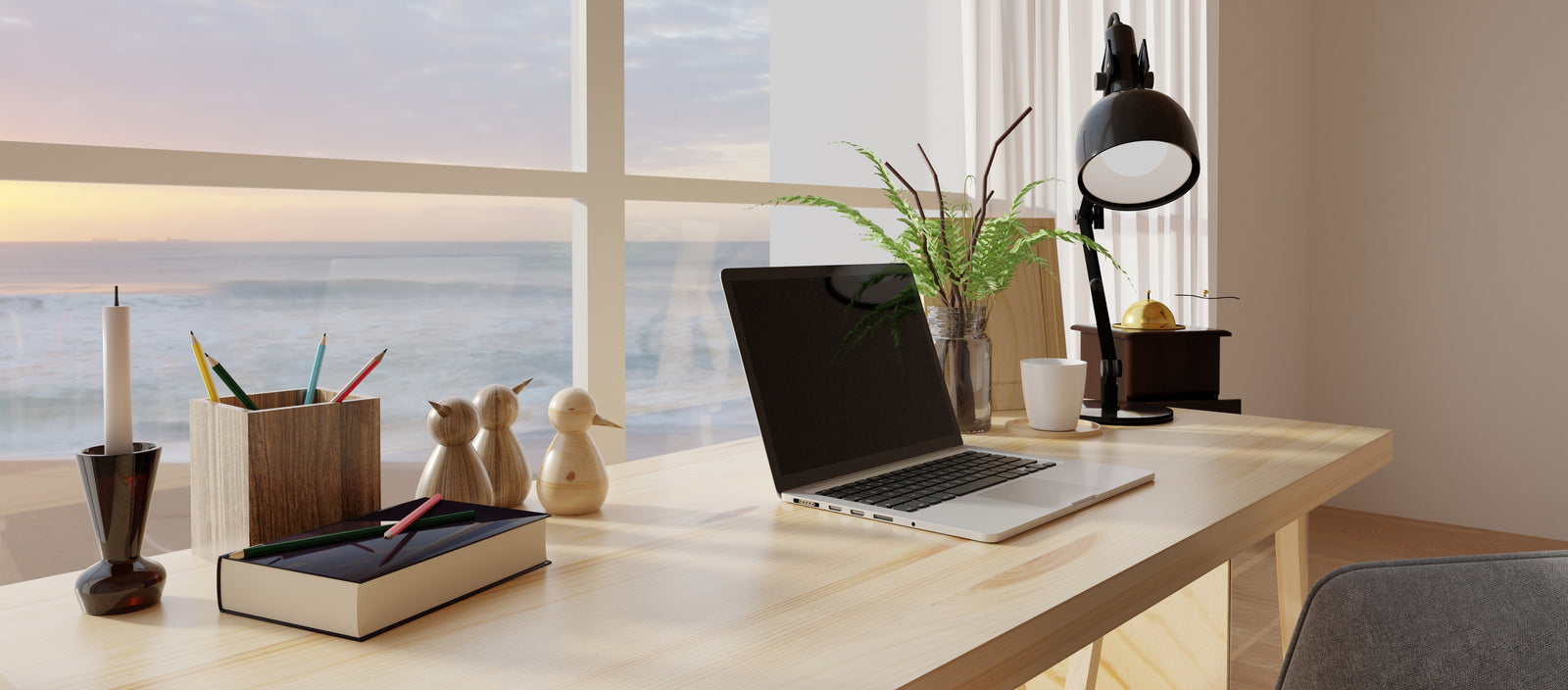 It goes without saying that chargers are essential for anyone in this day and age who owns a mobile device, which is pretty much everyone at this point in time. Practical by nature, chargers have evolved a lot in shape, form, and functionality over the years, to the point where newer chargers don't even use wires anymore.
We are, of course, talking about wireless chargers and charging stations, which are all the rage right now for obvious reasons. Not only are these chargers highly practical in their design and versatility, but they also take up less space overall. As such,you can install a hidden qi charger for all your wireless charging needs straight into your desktop with minimal effort on your part.
Designed to be functional yet inconspicuous, high-end wireless chargers barely draw any attention to themselves. This explains in part why these chargers are all the rage nowadays and why their popularity continues to grow on a daily basis. Furthermore, their versatile functionality ensures that they can accommodate virtually any qi-enabled device on the market.
We all dread the image of a disorganized table with wires and gadgets everywhere, and yet they all seem essential to some extent for the proper functioning of the devices we operate every day.
Fortunately, the widespread availability of Qi-ready devices and chargers appears to offer a real solution in that regard, one that will help remove needless clutter from our desktops and tabletops going forward.
A clean working space
Many of us see tidiness being paramount in a working environment and any effort toward maximizing efficiency while maintaining order is bound to be appreciated. This is perhaps the reason why wireless chargers gained such tremendous traction in such a seemingly short period of time.
The lack of wires, cables, and adapters are sure to not only reduce clutter but also to make room for other devices, gadgets, or accessories you might want to place on your desktop. In an effort to minimize clutter, some people have been known in the past to drill holes through their office furniture and/or walls.
A working wireless charger solves all that without the need for extra handiwork or improvisation of any kind. In truth, even your average wireless charger provides a decent enough solution to office clutter to warrant the investment, even if the particular charger is not exactly efficient or versatile.
Benefits galore
With Qi chargers becoming the universal standard for wireless charging, you can expect future wireless chargers to have even more of an appeal to the general public. 
Even today's wireless chargers possess an abundance of interesting features and protective technologies that far surpass wired chargers, so you can expect future models to be even better.
The design alone, for instance, is something that recommends wireless chargers as valid replacements for their wired counterparts. Provided that you have the appropriate furniture for it,you can install a hidden qi charger under virtually any desk or table with minimal effort on your part and without using any additional tools.
Because these chargers use fewer cords, wires, connectors, and adapters, they also stand out less inside a room, drawing minimal attention to themselves when used. The inconspicuous nature of these chargers is without a doubt one of their biggest selling points along with their universal compatibility and connectivity.
Speaking of which, a decent Qi charger can ensure a much safer connection overall because of the lack of wires. This is the case because wires are constantly exposed to corrosion on account of their exposure to humidity and oxygen. The water and oxygen mixture damages a whole heap of modern devices, not just phones and tablets.
Form without sacrificing function
Those of you who have had the pleasure of using a wireless charger should know just how convenient these chargers can be. With respect to their great connectivity and subtle design, these chargers will perform at full capacity even when safely tucked away under the desk. All you have to ensure is that the charging pad is secured underneath the tabletop.
The fact that you can install a modern Qi charger underneath virtually any type of furniture means that you can rearrange your working environment to maximize your efficiency. As such, a regular table or desk can turn into a partial charging station and you can safely rid yourself of all the different chargers and adapters you otherwise would have used.
There are indeed many benefits to using a hidden qi chargerif you have the space for it, which surely warrants the original investment. Not to say that these chargers are particularly expensive, even though they generally cost a bit more than traditional chargers for obvious reasons.
On a related note, the subtle yet effective nature of a wireless charger also increases the device's security and durability. Whereas older chargers were bulky and exposed to accidental damage, wireless chargers can be safeguarded underneath furniture, thus minimizing the risks of taking accidental damage during the day.
Out of sight, out of mind
Although it may take some getting used to, wireless chargers are guaranteed to help you out long-term by reducing clutter and making it easier for you to charge your Qi-ready devices. As new technologies emerge, the prevalence of wireless chargers is bound to increase along with the number of Qi-ready devices.
At this point in time, there are almost a hundred Qi-enabled on the market, and their numbers are likely to grow in the near future. It also needs saying that some of these devices are produced by world-renowned manufacturers who also have their own proprietary wireless chargers, especially Samsung and Apple.
That said, bear in mind that companies like Apple, for example, are notorious for making some pretty ineffective and slow-charging wireless chargers. 
In that regard, you are better off acquiring a third-party charger that comes with good reviews rather than spending god knows how much for an Apple-made wireless charger that may or may not meet the charging speeds required to fully charge your phone's battery in a reasonable amount of time.