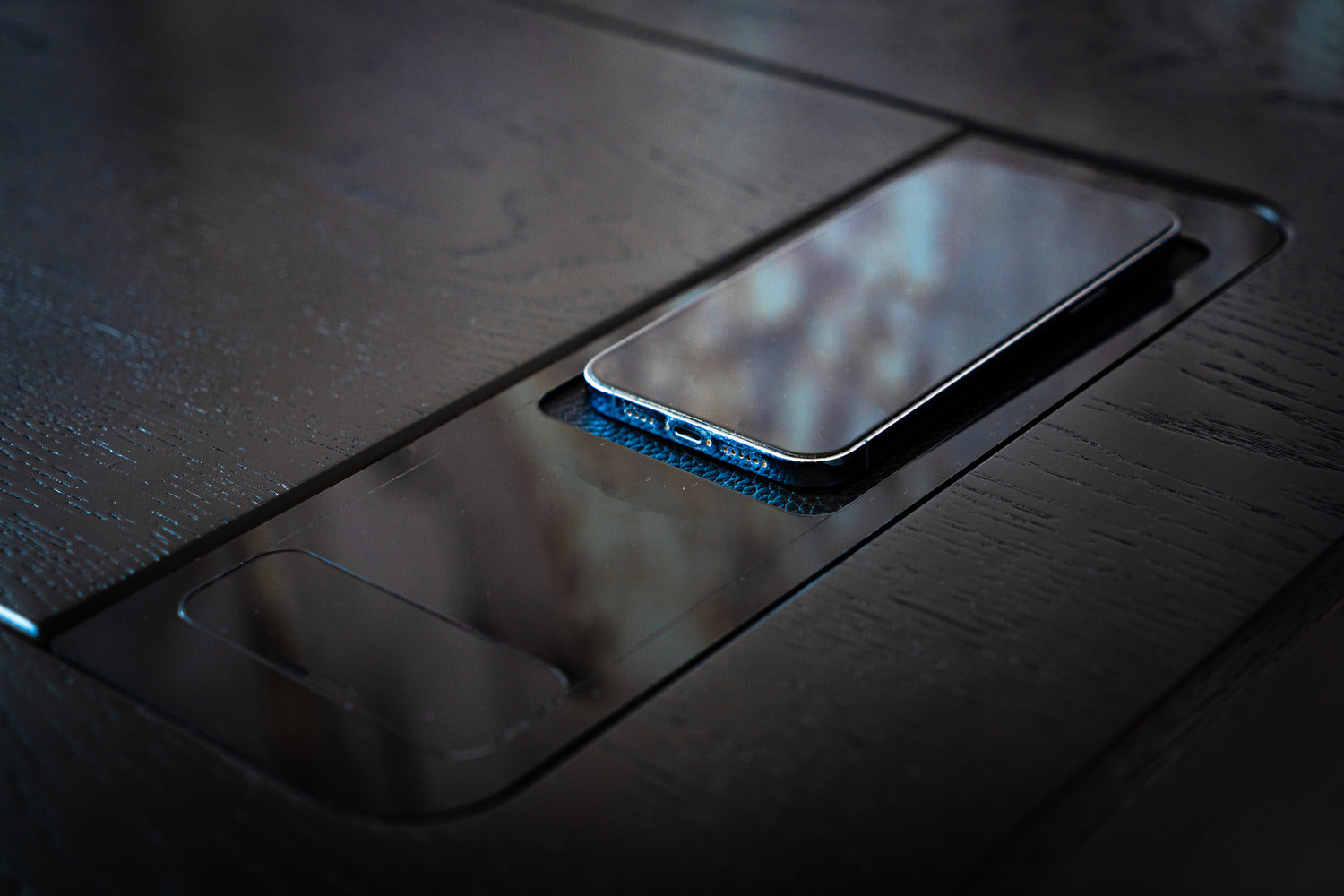 As technology advances, the need for efficient and clutter-free charging solutions becomes more apparent. InvisQi, a leading invisible wireless charger, offers an innovative and powerful solution to this problem. Its long-range wireless charging capabilities make it the perfect addition to any home or office environment. In this blog post, we will delve into the remarkable features of InvisQi and how it's transforming the wireless charging landscape.
The Magic of InvisQi's Invisible Wireless Charger
InvisQi's hidden wireless charger boasts an inconspicuous design that can be easily integrated into any environment. Whether it's an office desk or a home countertop, InvisQi ensures that your wireless charger remains unseen, providing an uncluttered and aesthetically pleasing space.
Experience Long-Range Wireless Charging
One of the most significant advantages of InvisQi is its long-range wireless charging capabilities. Traditional wireless chargers require close proximity between the device and the charger. In contrast, InvisQi's long distance wireless charger can charge your devices through surfaces up to 30mm thick, offering a versatile and efficient charging solution for desks, countertops, and tables.
Universal Compatibility
InvisQi's countertop wireless charger is designed to be compatible with a wide range of Qi-enabled devices, including smartphones, tablets, and smartwatches. The under-counter wireless charger offers unparalleled convenience, allowing you to charge multiple devices simultaneously without additional chargers or cords.
Fast and Reliable Charging
InvisQi's desk Qi charger not only offers invisible wireless charging but also provides fast and reliable charging for your devices. With up to 10W of charging power, you can trust InvisQi to charge your devices quickly and efficiently.
Effortless Installation
InvisQi's concealed wireless charger can be easily installed under a variety of surfaces, including desks, countertops, and tables. The installation process is simple and straightforward, ensuring that your workspace remains clutter-free and aesthetically appealing.
Enhancing Your Home and Office Environment
InvisQi's long-range wireless charger is designed to improve your home and office environment. By eliminating the need for visible chargers and cords, InvisQi provides a clean and organized space that fosters productivity and efficiency.
InvisQi's groundbreaking long-range invisible wireless charger is transforming the way we power our devices. Its innovative design, compatibility with multiple devices, fast and reliable charging capabilities, and seamless integration into any environment make it the perfect addition to your home or office. Experience the future of wireless charging with InvisQi and elevate your charging experience today.